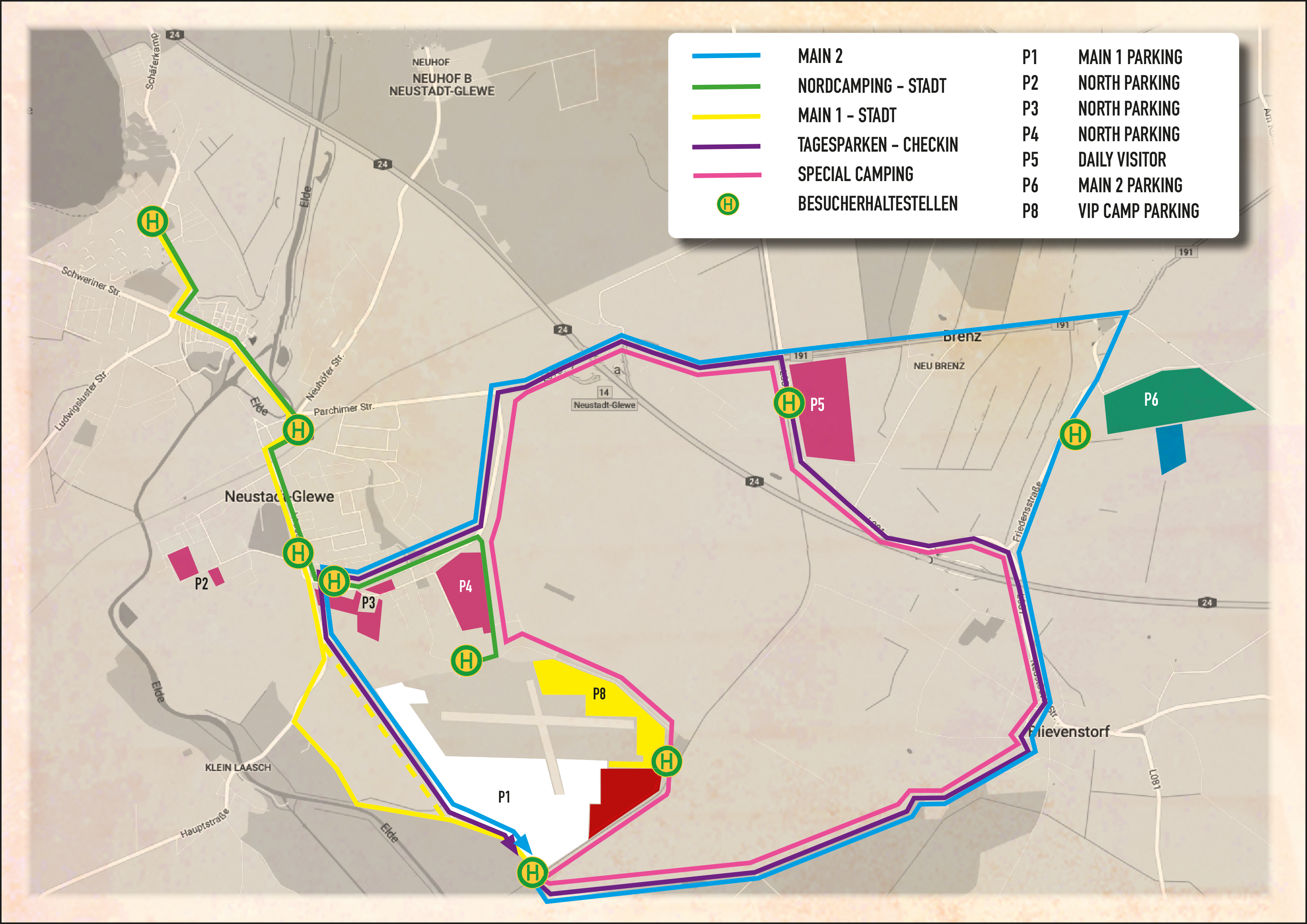 This time we are going to have a separate entrance for daily visitors!
All the visitors, who are coming by car but not having a Camping ticket, please use the daily visitor parking P5. Also if you are being dropped off by someone or you are e.g. coming by taxi, please go to parking P5. This parking costs 20 € per (festival) night. From Wednesday to Saturday you´ll only pay 40€. There is no parking at the festival area.
From parking P5 a bus shuttle free of charge (Red Line) will bring you to the festival entrance.
Please note, that the daily visitor parking is no camping area. Due to safety regulations it is not possible to sleep in the car at any time.
At the daily visitor parking we are going to have a kiss & ride area for all the daily visitors, who are dropped off. Please leave this area after unloading, so that other visitors also have the possibility to get to the festival area quickly.
On Wednesday we are going to have a Pre-Opening on the Second Stage presented by Indian Spirit Festival, the food court will also be open. You are getting entrance with one of the limited 1 Day Pre-Opening Tickets.
Opening hours of the festival area:
| | |
| --- | --- |
| Wed - Thur | 20:00 - 03:00 |
| Thur - Fri | 16:30 - 08:00 |
| Fri - Sat | 14:00 - 08:00 |
| Sat - Sun | 14:00 - 08:00 |
1-Day ticket owners do not get another entrance, after they left the festival area and they do not have entrance to the camping areas.
Please note our age restriction.