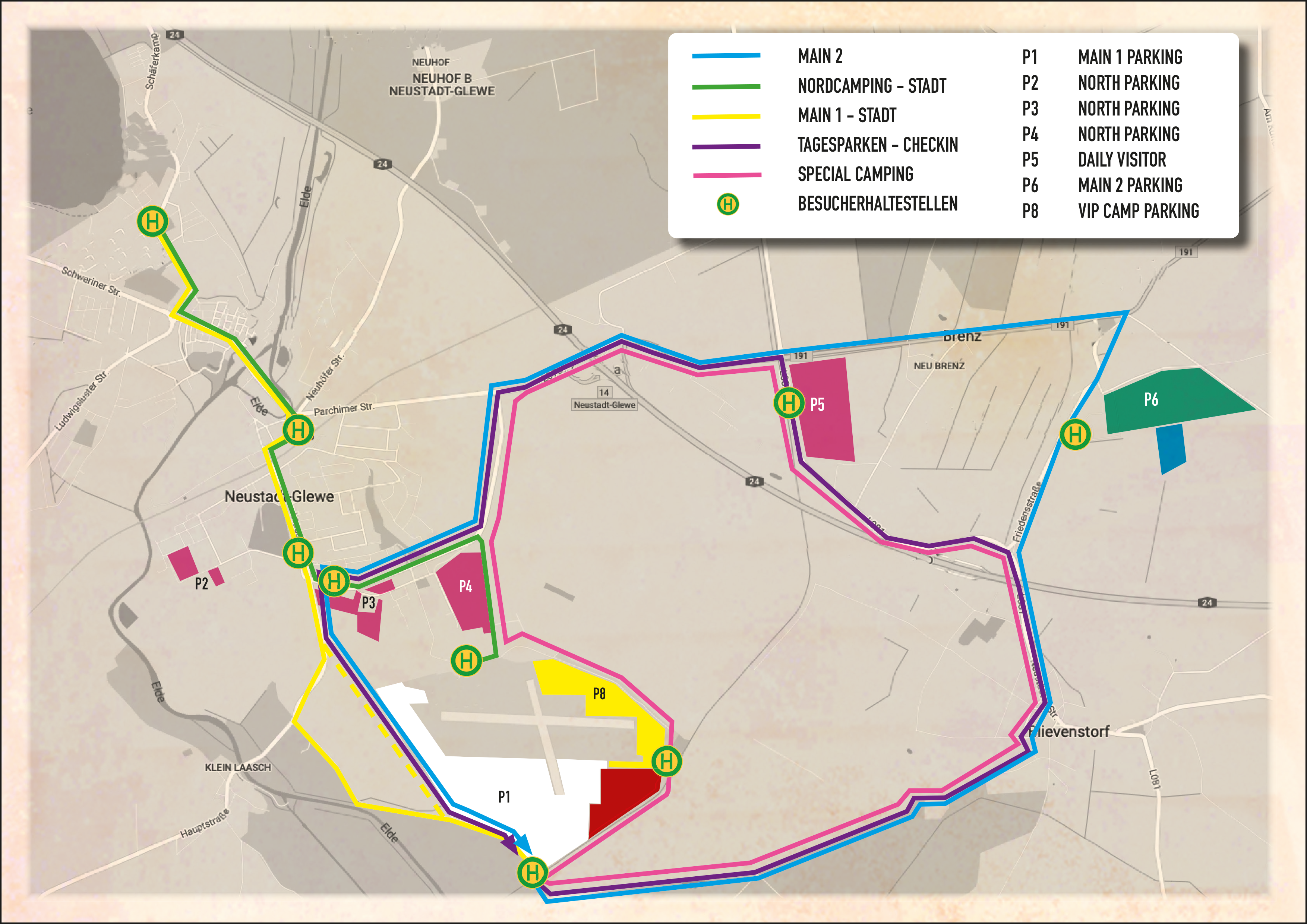 All the camping grounds for our guests will be open from the Festival-Wednesday 10:00 until Festival-Sunday 14:00. You can arrive 24 hours a day. Please keep all the required tickets ready for the Camping check-in. All the information, which tickets are required for which Camping ground, can be found here.
Your camping ticket shows you, which camping drive to use. All the information about your arrival can be found here.
The Camping grounds are divided into "loud" and "quiet". The loud areas are closer to the festival area. Because of that, you`ll hear the stages, even laying in your tent.
While driving onto the camping grounds our security will ask you, if you want to stay in a "loud" or "quiet" area. This is possible as long as there is enough space left in the areas. Your camping ground will be allocated to you by our security, keeping spaces free for friends coming late, is unfortunately not possible.
Overall we have got 6 different Camping grounds (Main Camping 1&2, VIP-, Special-, North- & Easy Camping).
Main Camping 1:
VIP Camping:
Special Camping:
More information about the exact content of our Hospitality packages can be found here.
North Camping:
Easy Camping
Each guest needs a camping ticket to enter the camping ground. You can put up your own tent at every camping ground (except the Special Camping), of course also at the VIP Camping. In the VIP Camping we will step things up again: Toilets and showers will again be improved for you so that we e.g. don´t have any chemical toilets there anymore. In our VIP Camping Village we are going to have a Whirlpool area, fun showers and many more great surprises.
Please note, that we do have an age restriction