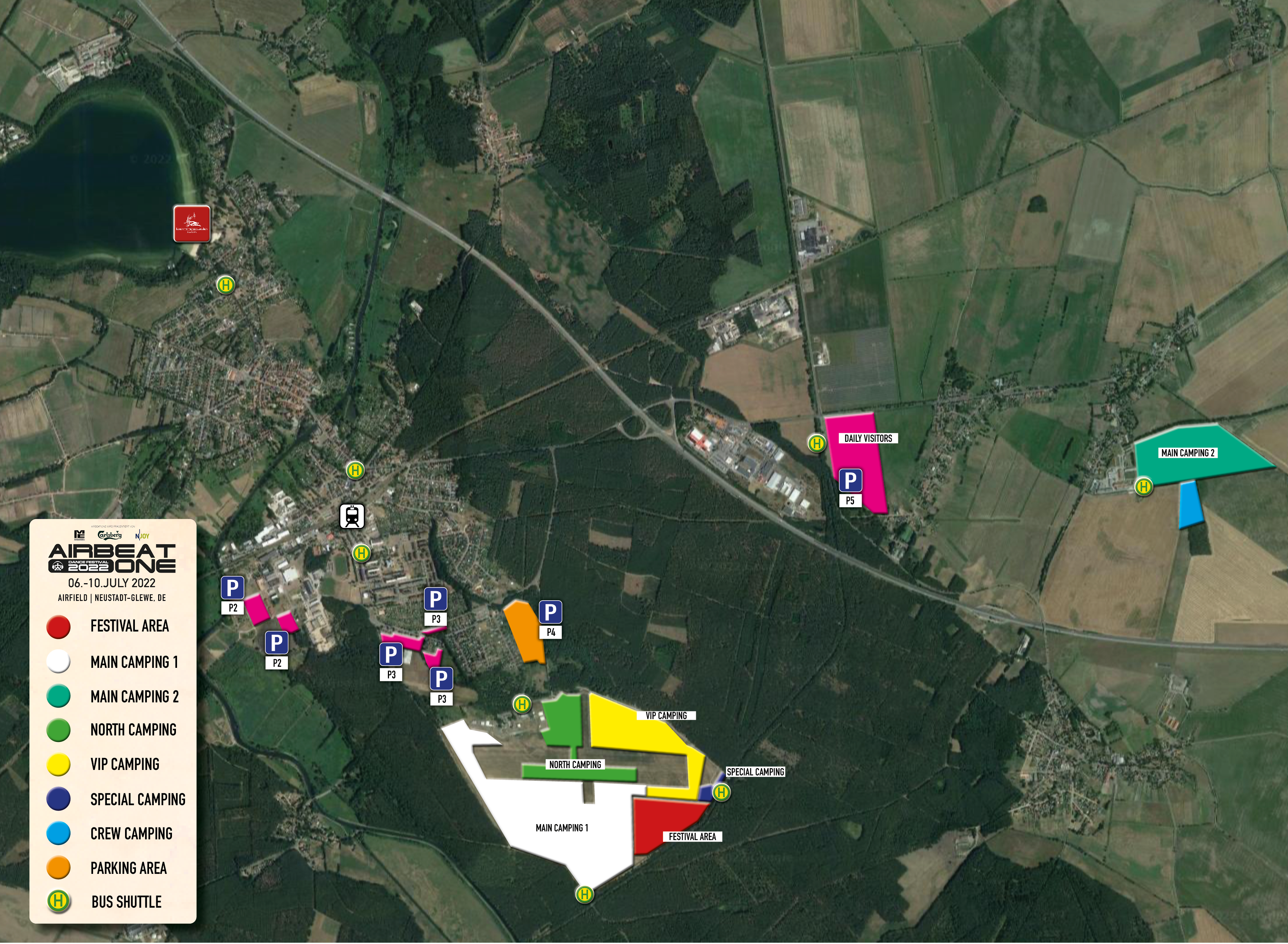 More information about the individual entrances can be found here.
Overall we are having four drives to the different campsites
The Main camping 1 has two drives, one coming from the direction Hamburg and a second from the direction Berlin.


The VIP camping and the north camping

have separate drives.


Leaving the camp areas is not possible at the main arrival times due to logistic reasons (Wednesday/ Thursday). Please use the free bus shuttle.
Driving on the camp areas under the influence of alcohol or drugs is strictly prohibited. You are only allowed to drive on the campsite when entering or leaving the area, not for short rides to the shower or something similar! The road traffic regulations (StVO) are valid in the whole area, as well as driving walking speed. It is not allowed to drive with people on top of your car. In case of any violations, the police will be consulted immediately and you will get expelled from the camping site.
DONT DRINK AND DRIVE!
At our Infopoint there is the possibility to do a breathalyzer test.
Think about your own safety and the safety of your fellow men.
The Infopoint is open from Wednesday 12pm - Sunday 6pm.